Company
We are a GMV service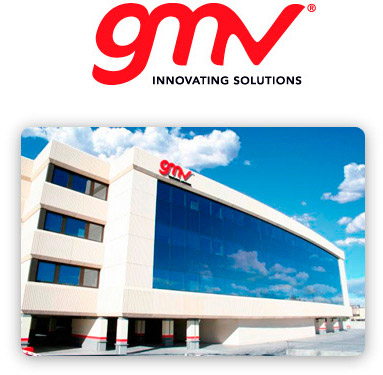 GMV is a privately-owned technological business group with an international presence founded in 1984. We currently have a staff of over 1,000 people. We offer solutions, services and products to a wide range of sectors: Aeronautics, Banking and Finance, Space, Defence, Health, Security, Transport, Telecommunications and Information Technology for Public Administration and Big Business.
GMV is one of Spain's leading companies in the development and implementation of telematic systems for transport based on GPS technologies, mobile communications (GPRS data transmission) and GIS. In this regard, MOVILOC® is a comprehensive turnkey solution, with hardware and software developed in-house, which is ready to run and includes full project involvement, from requirements analysis, through installation and setup, to follow-up and maintenance service. These three technologies, together with the development of web applications for fleet management, are what make the MOVILOC® service possible, supported by the PALVIEW® platform.
GMV is committed to supporting its customers' processes through technologically advanced solutions, providing integrated systems and specialist products and services which cover the entire lifecycle; from consulting and engineering services to software and hardware development, turnkey systems integration and operations support.
0
mill. EUR
invoiced in 2015
0
%
are international sales
Target markets: 
Aeronautics, Banking and insurance, Defense and security, Space, Healthcare, Public Administration, Telecommunications, Transportation.
Shareholders:
GMV in the world
GMV began its international expansion in 2004 and currently has a presence in different parts of Spain, the E.U., Portugal, Poland, Germany, Romania and Malaysia.
CENTRAL OFFICES
Isaac Newton 11 P.T.M. Tres Cantos – 28760 Madrid
Tel.: +34 91 807 21 00
Fax: +34 91 807 21 99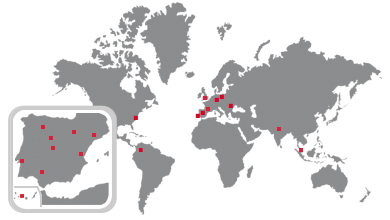 Solicite una Demo del servicio sin compromiso
983 546 541
O utilice nuestro formulario de contacto: